Jermaine and Katherine, affectionately known as #Teamshorter, are truly a team in all sense of the word. They work together in various ministries, encouraging everyone they meet to strengthen their relationship with Christ in order to have more complete relationships within their own lives.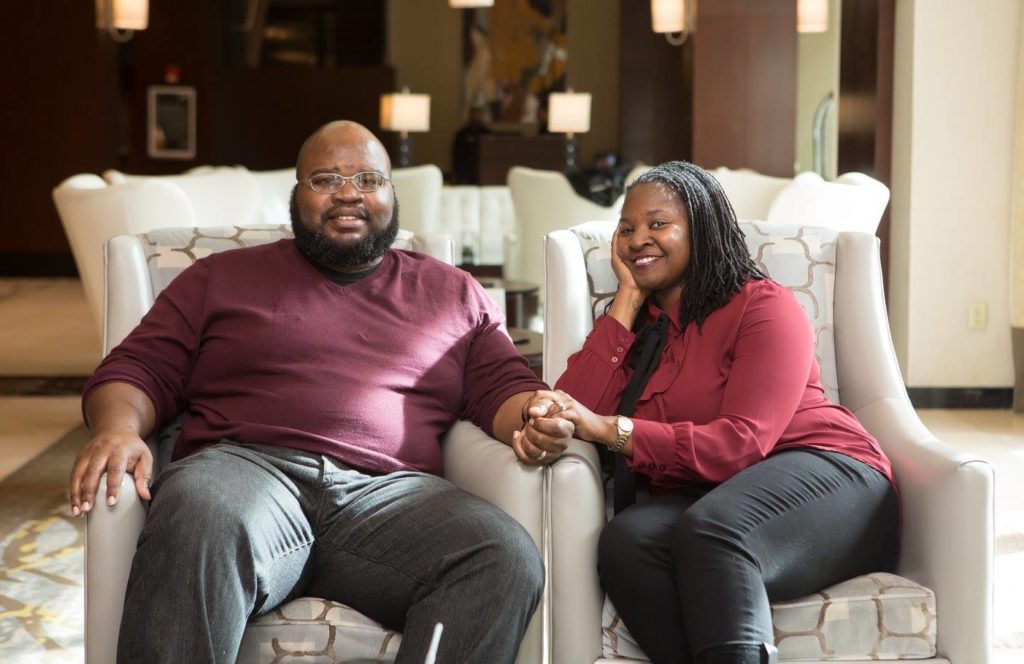 Jermaine is a Mental Health Therapist licensed in the state of Tennessee. Katherine is a Certified Pastoral Care Counselor who runs an online Christian relationship and marriage ministry called Yoked. She is also the author of Wounds to Wisdom, an intimate guide on the power of healing and restoration from psychological, emotional, and physical trauma.
Jermaine and Katherine were married in 2011 and bring a unique perspective and approach to the ministry of marriage. Prior to their engagement, #TeamShorter invested 20 hours into learning about the responsibilities and expectations of a covenant marriage from their marriage mentors; 5 couples chosen to provide a realistic viewpoint of roles in marriage. After their engagement, they completed 40 hours of premarital counseling. The promise they made was that they would always continue to work in the Kingdom. Since being shown their ministry through counseling and relationship building, they have never looked back.
Both their professional training and personal experiences are utilized to ensure that each person they encounter, each event they host, and each presentation they give, is done with an honest and transparent approach to every facet of life.
Jermaine and Katherine have a true heart for marriages and understand the beauty of a covenant marriage. They have studied, lived, loved, and learned about the possibilities that life can hold when you know who you are and where you want to go.
Certifications and Community Involvement:
Jermaine Shorter – Licensed Professional Counselor – Mental Health Service Provider
Katherine Shorter – Certified Pastoral Care Counselor (Book a session with Katherine here.)
Certified SYMBIS Facilitators
Certified Prepare-Enrich
Certified Dynamic Marriage and United Marriage Workshop Facilitators